The actual vintage
and all about our new wine : Divico - OCTO AOC Lavaux
THE YEAR 2019
It is with a head full of memories from the 2019 Winemaker's Festival, of its enchantment and the joy of all those who participated, that we present you with this 2019 vintage. For a long time to come, it will be imbued with this incredible emotion and energy.
Winter 2019 was a good time for the actor-extras to rehearse. January was cold, the snow arrived at the lake twice, and the vines could rest. February returned with a powerful anticyclonic front that gave us 3 weeks of good weather. Spring was mild with little rain; the Festival arena was growing as fast as the vines!
Summer was full of contrasts sometimes without measure. June was torrid, July was distinguished between heat, violent storms and heavy rains. The spectators of the Festival will experience firsthand the realities of the weather, like the winemakers in their vineyards.
noticed that the Festival was over!
2019 is without a doubt a vintage full of colors, the wines returned with a more present acidity, a guarantee of balance. The Chasselas are more tense, founded on a structured minerality as in the years of the great vintages.
For the reds, the harvest is down by more than a third! Constructed and structured by these small yields, their colors are dense. It is still a little early to say, but it looks very promising!
This year, our bottles still using 70cl. will pass to 75cl., an adaptation of the price will be applied.
We are looking forward to having you taste of our 2019 Chasselas de Terroirs and the incredible reds of 2018 that have benefited as usual from a year of maturing.
Our winery is certified in organic cultivation by bio-inspecta, CH-BIO-006.
Blaise Duboux, winegrower and winemaker
Epesses, March 2020
THE WINE
We cultivate Divico at our winery, biodynamically and without the use of copper.
The OCTO is a wine with a deep color and purplish shades. Fruit notes such as blackcurrant, blueberries and wild blackberries blend with the spices of a velvety texture where black olive may express itself. Black pepper and cloves are often discreetly supported by a touch of fennel.
THE GRAPE VARIETY

Divico: The cosmopolitan grape variety! Created by Agroscope in 1997.
Resulting from the crossing of Gamaret and Bronner, both a cross of wild American and Asian vines, this introgression of the genera Vitis gave birth to a grape variety particularly resistant to vine diseases.
Divico's ability to resist disease is due to the complex crossbreeding that makes up its family tree. As a result, the level of resveratrol, a substance with antioxidant effects recognized for humans, is up to 6 times higher than that contained in a Pinot Noir. This results in a level of resveratrol, a substance with antioxidant effects recognized for humans, up to 6 more important than that contained in a Pinot Noir.
We send our heartfelt congratulations and thanks to the team of Jean-Laurent Spring, head of Agroscope's viticulture group. Together they have given birth to this new generation of grape variety, the future of viticulture of our planet.
It is in honor of the legendary Swiss Chef that this grape variety is so named.
More about the story of our family-owned company...
1988
First vintage entirely made by Blaise Duboux
2005
First certified vintage of our red wine Plant Robez
The members of the Plant Robez association are committed to ensuring the authenticity of this wine: a 100% Plant Robez wine, entirely cultivated and elaborated in Lavaux.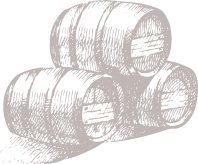 2008
First vintage of our Cuvée Z, Pinot Noir, Dézaley Grand Cru AOC
Previously blended as part of our Le Treillant cuvée, this Pinot Noir is now vinified alone and has given birth to a new wine called "Cuvée Z".
2009
First vintage of a new rosé wine called Rosé de Saignée
This rosé is only proposed when the red wines have the necessary structure for "bleeding".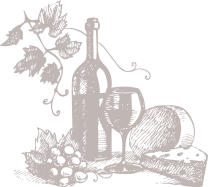 2013
Introduction of a new grape variety: DIVICO
Our first vintage from this grape variety was born under the name of OCTO, AOC Lavaux in 2017
2019
The year of the Winegrowers Festival in Vevey
The whole family participates in the organization or in the show of this living tradition that has expanded well beyond the region.
Le dernier millésime du siècle… et du millénaire sera exceptionnel, non par sa place dans le calendrier grégorien, mais par sa place dans les annales vigneronnes.