The actual vintage
Introducing the terroirs of Lavaux
VINTAGE 2020
2020 vintage
And the vines during the COVID lock down?
In March-April nature lived its moods far from the pandemic and the lock down recommended by the sanitary authorities, finally this situation did not concern nature.
Spring 2020, the third mildest since the beginning of the measurements in 1864, the vine has lived 40 days without rain and it has resisted very well.
Nature has lived through the summer and the temperature is almost 1°C above normal… it suffered a little dry and we worked on it with all our care. Vines have been subjected to few constraints and at the end of September we harvested (in sanitary version compatible for the grape pickers) gorgeous golden grapes… a small but "big" crop!
In our way of biological protection of the vine and its fruit, we work to give the grape a more resistant skin. Which leads us to have less juice and more flesh!
The 2020 is concentrated, dense, it took its time to "make itself" and we bottled the wines later to allow them to flourish at their own pace.
Our sincere thanks to our customers and friends for their "remote" support as well as our special thought to the restaurant and hotel owners who have been particularly affected during these last months. We look forward to welcoming you back to the winery for a tasting of the 2020 vintage.
Our winery is certified in organic cultivation by bio-inspecta, CH-BIO-006.
Blaise Duboux, winegrower and winemaker
Epesses, May 2021
ORGANIC WINES FROM THE TERROIR – LAVAUX
Blaise Duboux perpetuates the culture of the family winery established in Lavaux for 17 generations. He was able to transform the estate, explore its terroirs and transmit them to his wines with great purity and precision. Vines and winery certified in organic farming.
INTRODUCING THE TERROIRS of LAVAUX
By a series of films dedicated to our wines. The shootings are made in the vineyards of our estate since the summer 2020. The first two episodes are dedicated to our Chasselas Grand Crus Dézaley Grand Cru Haut de Pierre (above) and Calamin Grand Cru, Cuvée Vincent (homepage). Stay tuned Episode 3 is coming soon…
More about the story of our family-owned company...
1988
First vintage entirely made by Blaise Duboux
2005
First certified vintage of our red wine Plant Robez
The members of the Plant Robez association are committed to ensuring the authenticity of this wine: a 100% Plant Robez wine, entirely cultivated and elaborated in Lavaux.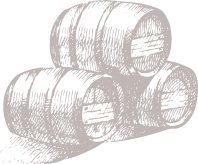 2008
First vintage of our Cuvée Z, Pinot Noir, Dézaley Grand Cru AOC
Previously blended as part of our Le Treillant cuvée, this Pinot Noir is now vinified alone and has given birth to a new wine called "Cuvée Z".
2009
First vintage of a new rosé wine called Rosé de Saignée
This rosé is only proposed when the red wines have the necessary structure for "bleeding".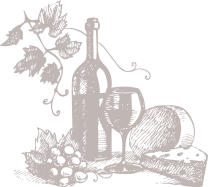 2013
Introduction of a new grape variety: DIVICO
Our first vintage from this grape variety was born under the name of OCTO, AOC Lavaux in 2017
2019
The year of the Winegrowers Festival in Vevey
The whole family participates in the organization or in the show of this living tradition that has expanded well beyond the region.
Le dernier millésime du siècle… et du millénaire sera exceptionnel, non par sa place dans le calendrier grégorien, mais par sa place dans les annales vigneronnes.