The actual vintage
Introducing the terroirs of Lavaux
VINTAGE 2022
If anyone had told me, I wouldn't have believed it!
The 2022 is such a hot year, so sunny after the rainy 2021, I would not have believed it.
Yet this is what we have experienced. Three months without real rains, ninety days at more than 30°, the warmest year on record since 1865…
The vine is definitely surprising. Once again it has adapted. This is not always easy and very dependent on the nature of the soil where we grow it. The clay soils made it possible to go through this long period of drought without much thirst, our way of organic cultivation was a real asset. Of course it was more difficult for light or shallow soils perched on the rock. There, the drought was felt.
We started the harvest on September 12 and finished on the 23rd of the same month, which means that we harvested everything in summer!
The white wines are powerful and long, with a minerality as exacerbated by the lack of water. The reds present themselves in power and concentration thanks to the smaller berries, their colors are deep and dense.
We look forward to making you taste this new vintage and look forward to seeing you in Epesses.
Epesses, March 1, 2023
Blaise Duboux, winegrower
ORGANIC WINES FROM THE TERROIR – LAVAUX
Blaise Duboux perpetuates the culture of the family winery established in Lavaux for 17 generations. He was able to transform the estate, explore its terroirs and transmit them to his wines with great purity and precision. Vines and winery certified in organic farming.
INTRODUCING THE TERROIRS of LAVAUX
By a series of films dedicated to our wines. The shootings are made in the vineyards of our estate since the summer 2020. The first two episodes are dedicated to our Chasselas Grand Crus Dézaley Grand Cru Haut de Pierre (above) and Calamin Grand Cru, Cuvée Vincent (homepage). Stay tuned Episode 3 is coming soon…
More about the story of our family-owned company...
1988
First vintage entirely made by Blaise Duboux
2005
First certified vintage of our red wine Plant Robez
The members of the Plant Robez association are committed to ensuring the authenticity of this wine: a 100% Plant Robez wine, entirely cultivated and elaborated in Lavaux.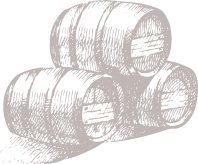 2008
First vintage of our Cuvée Z, Pinot Noir, Dézaley Grand Cru AOC
Previously blended as part of our Le Treillant cuvée, this Pinot Noir is now vinified alone and has given birth to a new wine called "Cuvée Z".
2009
First vintage of a new rosé wine called Rosé de Saignée
This rosé is only proposed when the red wines have the necessary structure for "bleeding".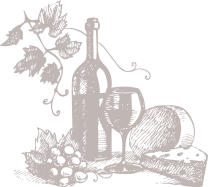 2013
Introduction of a new grape variety: DIVICO
Our first vintage from this grape variety was born under the name of OCTO, AOC Lavaux in 2017
2019
The year of the Winegrowers Festival in Vevey
The whole family participates in the organization or in the show of this living tradition that has expanded well beyond the region.
If anyone had told me, I wouldn't have believed it! The 2022 is such a hot year, so sunny after the rainy 2021, I would not have believed it. Yet […]